Local Business Listings and Management
get more visitors, boost local presence and search engine visibility with your online directory listing
70+ Local Business Directories
More potential customers will be able to find your company online
Millions of potential customers looking for a direction and local services location every hour. Help them find your company or product online and on the ground, dominate local market and make your information ready and available. Search engines and maps will present actual and unified data in their results.
Increase your site authority and trust score, grow your traffic, by getting over seventy links from high domain authority websites. Best Local SEO practices.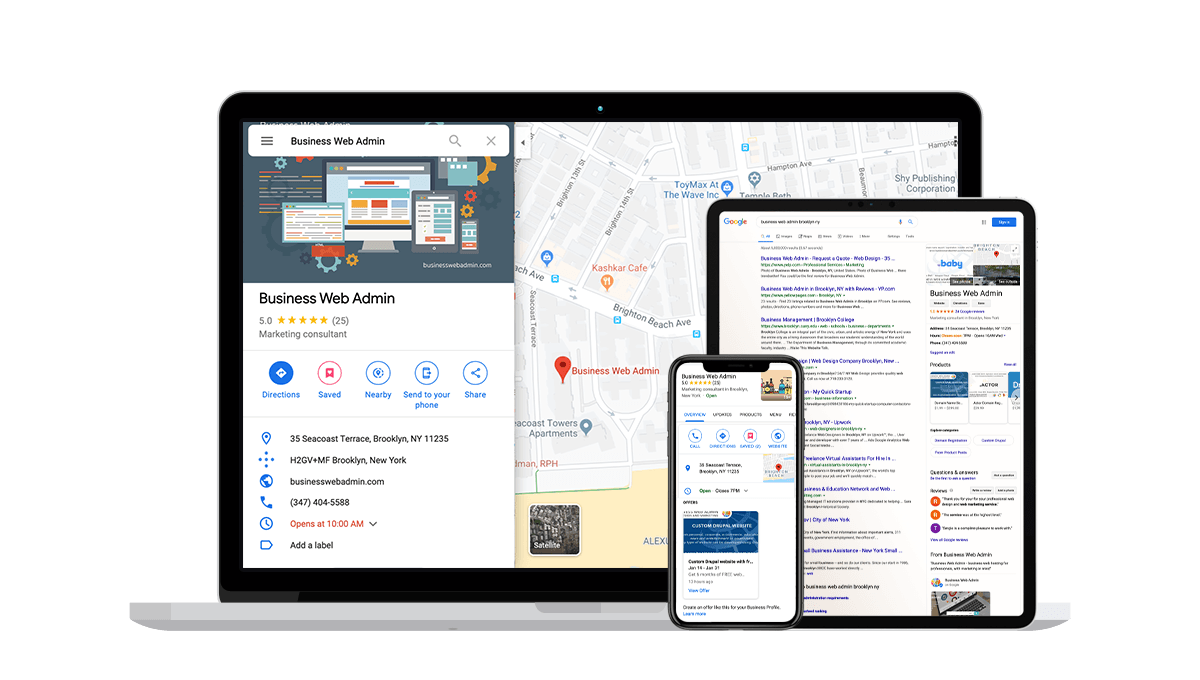 This service includes online listings, search engines, maps, apps and GPS services
Claim and verify your listing, build strong profile, get more clicks and views
Effective marketing for business owners and small businesses
Company profile available on any device: desktop, notebook, iPad or smart phone
Phone numbers, opening hours, payment options kept up to date
Duplicate listing suppression, unified business data
FREE Visibility Report
check company profile in first 50 most popular online business directories
currently USA, Great Britain and Australian addresses
Any of these apply to your business?
get help from local marketing specialists and search engine optimization professionals
I don't know where company is listed or should be listed
How do I check if my business profile is accurate?
How to build positive online reputation?
How do I get more reviews?
How my competitors perform?
How to add my best reviews to my website?
What is "brand monitoring"?
Can I add photos and videos to my business profile?
What if my business has duplicate profile pages?
What is the best way to respond to reviews?
How to add business to maps and navigation sites?
How to change address, phone number, working hours?
Could I add coupons and specials to my listing?
Could I manage several locations from one account?
Distribute Your Company Information
search engines, top sites, directories, maps, GPS services
We Do Better for the Best Price
your company profile correctly listed on over 70 authoritative directories, search engines, apps, GPS systems, to help to find your local business online
Web Admin
Directory Listing
$38 per month
1 Location
70+ Directories
Yellow Pages
Presence Plus
$69 per month
1 Location
60 Directories
1&1 Hosting
List Local
$19,99 per month
1 Location
25 Directories
GoDaddy
Local Business
$19,99 per month
1 Location
16 Directories