Google My Business Account
professional setup and optimization service
Optimize Google My Business with Best Local SEO Practices
present business information to potential customers
Setting up Google My Business profile is the first and vitally important part of effective promotion for local and online businesses. We help to make it right whether it is a new or already existing profile.
Why Google My Business is so important? Because often it is the first and the only source of information people use to make their decisions about product, service or business they are interested. We are focusing on optimizing your Google account where people search.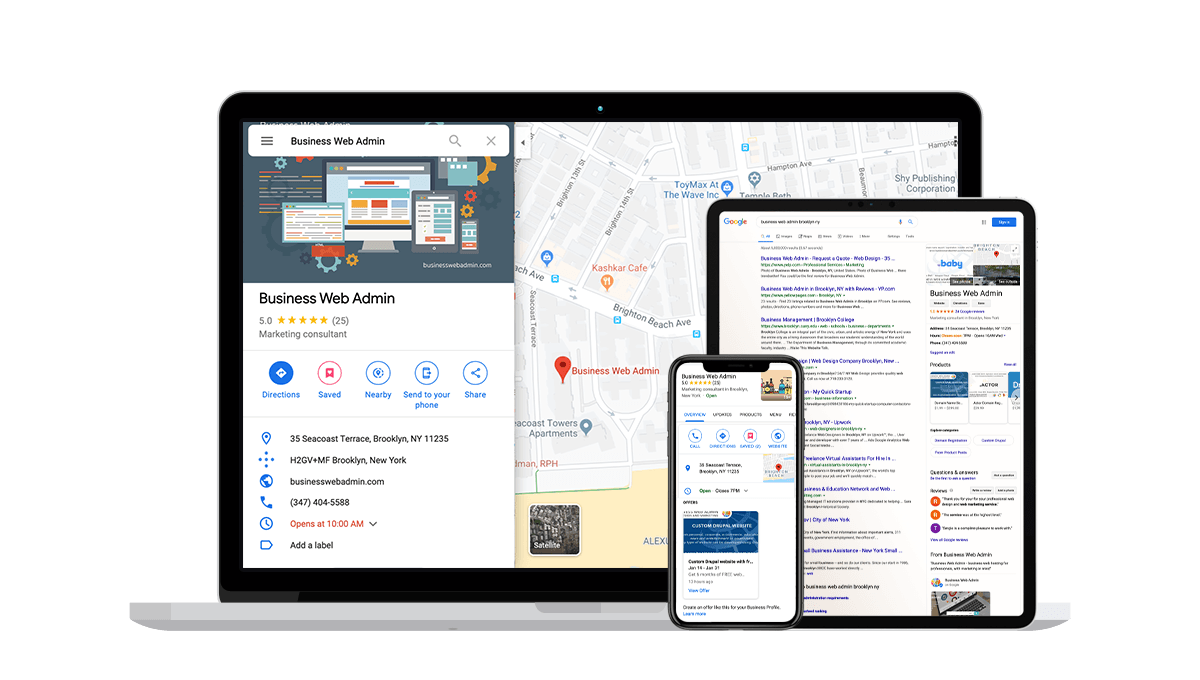 We help to write and optimize a compelling 750 characters business description for discovery search
Prepare and add photos and videos to enrich your business listing
Add product collections and extra information like menus and booking options
Write posts to inform visitors about special offers and promotions
Add photos and 360 degree photos to Google Maps and Google Street View
Help with Google reviews and other customer reviews management and new review acquisitions, respond to reviews.

Google My Business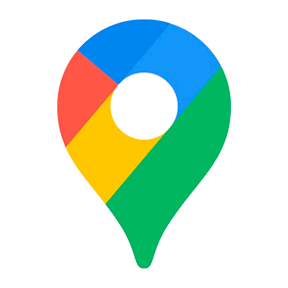 Google Maps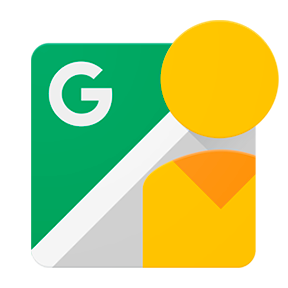 Google Street View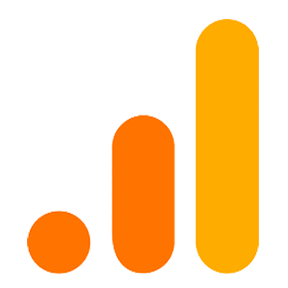 Google Analytics
Google My Business Frequently Asked Questions
Q: Why Google My Business profile is important?
Digital revolution has change the way people look for information and make their decisions. Today search engines become the first source of information customers look at when they need to find product or service and make a choice which one to chose.
Q: What information needs to be included in listing?
Company must have a physical address to be listed, for better results include hours of operation, phone number, basic description, up to five business categories, website URL, appointment link, indoors and outdoors location photos, aria serviced.
Q: What are the benefits of business listings?
Accurate information like: business hours, local or toll free phone numbers, promotes trust, attracts new customers, strengthens your business's reputation, increases brand awareness and improves local search.
Q: Is Google My Business free?
Yes, any legal company might post it's business profile to be included in search results and map service. We offer professional setup and optimization so people who searched for your business will find it.
Q: What is Google My Business GMB?
Google my business gmb or gmb listings is a Google My Business listings.
Q: Do you help to mange profile after initial publishing?
Yes, we have several services that include ongoing GMB management and promotion.
Q: How often business profile could be updated?
We offer unlimited updates to core data and we suggest to post new content on weekly basis.
Q: Do you offer photography service?
Yes for some location we offer professional photography including 360 degree photography service.
Q: Do you help to setup Google Analytics?
Yes, several our services, like search engine optimization and local business listings, include complementary Google Analytics setup.
Q: Do you offer panoramic photo publishing to Google Street View?
Yes, we offer 360 degree photo shooting, retouching and publishing service including virtual tour making and website embedding.
Q: Could we order Google My Business optimization as stand alone service?
Yes, please contact Web Admin via form on this page to send details about your company and your needs.
Q: Do you offer Google Business Site setup?
Yes, we help to setup, design and update yourbusiness.business.site, that is part of GMB service.
Q: How much time does it take to setup GMB account?
Initial Google My Business setup will take less then 24 hours including pictures preparation and retouching.
Q: Will our company social links to be shown in search results?
Social links that Google shows with business profile are generated via internal algorithm. We could only inform Google about them.
Q: Could we just order initial setup and local search optimization?
Yes, you do not have to subscribe for this service and could pay for one time setup and local optimization.
Q: Do you have a discounts?
Yes, you could save up to 20% when you pay in advance. There are volume discounts available for several locations. Contact our sale's team to find out more.
360 Degree Photography
94% more likely to be viewed and 29% more likely to motivate consumers
get noticed with spherical photography published on Google Maps and Google Street View or embedded to a website
360 Photo Service Page
Single Image
Just $19.99
One Picture
Map Publishing
Street View Post
Facebook Post
Virtual Tours
From $299
Six Pictures
Map Publishing
Street View Post
Website Integration
Custom Work
Contact Us
Advanced Retouching
Map Publishing
Street View Post
Website Integration
18.85M Views
Google Maps
Contact Web Admin
to check company profile and discuss how to make it better