FAITH Domain Registration
Since 2015
FAITH Domain
.FAITH is a new generic Top Level Domain name approved by ICANN. This web address was created for churches, seminaries, religious newsletters, religious organizations and groups of spiritual support, that share common belief. And it is a good way to increase their search rankings with a .FAITH domain. Plus Internet is a powerful media to deliver information and services to a wide audience, do that effective and o that quick. FAITH domains are open to everyone.
Basic Info
Registration $32.99
Renewal $32.99
Transfer $32.99
Registration period - 1 year
Registration time: Instant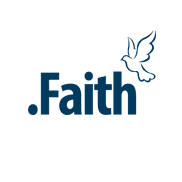 2015
International
Yes, German, Danish, Swedish and Norwegian scripts supported
From 1 to 63 alphanumeric characters or a hyphen (excluding in the first, third and fourth, and last place)
Domains Special for April 2019
.ME in June 2006 the Montenegro government decided .ME would be operated as a generic name. .ME domains are great for personalized domains, still can be utilized both as a personalized web address and as a catchy business marketing tool.
.PARIS is a new Geographical Top Level Domain gTLD extension that created to promote Paris (the capital of France) and the Île-de-France area and it is managed by the City of Paris. Business and individual will benefit from association with the image of this great city.
TRADE Domain Frequently Asked Questions
Do you need web design for your new web site?
Let us assist you. Proven expertise in web development and promotion.
Popular Geographic Top Level Domains (gTLDs)
---