LAWYER Domain Registration
Since 2014
LAWYER Domain
.LAWYER is a special Top Level Domain approved by ICANN. This domain extension is open to lawyers who can prove that they are a licensed lawyer in their designated country or other legal jurisdiction. Lawyer is domain name that will work as it has direct professional association and trust. This is why .LAWYER is a "Highly Regulated Domain" which is subject to additional requirements mandated by ICANN. Let us know if you need help with registration.
Basic Info
Registration $32.99
Renewal $32.99
Transfer $32.99
Registration period - 1 year
Registration time: Instant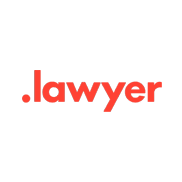 2014
International
Yes, Latin, French, Spanish, German, and Chinese scripts
From 2 to 63 alphanumeric characters or a hyphen (excluding in the first and last place)
Domains Special for April 2019
.ME in June 2006 the Montenegro government decided .ME would be operated as a generic name. .ME domains are great for personalized domains, still can be utilized both as a personalized web address and as a catchy business marketing tool.
.PARIS is a new Geographical Top Level Domain gTLD extension that created to promote Paris (the capital of France) and the Île-de-France area and it is managed by the City of Paris. Business and individual will benefit from association with the image of this great city.
LAWYER Domain Frequently Asked Questions
Do you need web design for your new web site?
Let us assist you. Proven expertise in web development and promotion.
Popular Domains for Business & Professional Use
---