WordPress Content Management System
Installation - Design - Customization - Support
WordPress Content Management
WordPress is number one CMS, it is most popular and it powers around 70% of all web sites worldwide that use content management system. WordPress look could be enhanced with custom professional theme and functionality via thousands of different plugins. The initial blog platform now grow up to a multisite, metalanguage, e commerce and more. These days WordPress powers from small blogs to big corporate web sites.
Basic Facts
Popular and Widespread
Multiple user management
Scalability
Flexibility
Search engine optimized
Taxonomy
Custom Permissions
Custom Content Types & Views
E-commerce Development
WordPress Community
WP History Facts
WordPress was released in 2003. It's now 15 years old. and now. Only 39% of WordPress websites are running the most current version of the software (4.8). Major core updates of WordPress are released about every 152 days on the average. The WordPress software incorporates the programming languages PHP, MySQL, Javascript, HTML, and CSS. There are 72 (and counting) translations available for WordPress. WordPress sites make up 14.7% of the top 100 websites in the world. 50,000 WordPress.com websites are launched daily.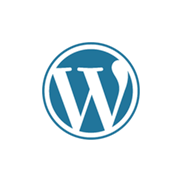 WordPress News
State of the Word is an annual keynote address delivered by WordPress project co-founder, Matt Mullenweg. Catch this year's keynote in the video below! New to State of the Word? If this is your first time hearing of this talk and want to learn more, you're in luck! Check out previous recordings below. State of the Word 2019 – WordCamp US, St. LouisState of the Word 2018 – WordCamp US, NashvilleAll recordings
Hey Divi Nation! Thanks for joining us for the next installment of our weekly Divi Design Initiative where each week, we give away brand new freebies. This time around we're building upon the Video Game Layout Pack with a brand new blog post template that matches the rest of pack perfectly. Hope you enjoy it! Check Out The Video Game Blog Post Template Below Get it for free today! Download The Blog Post Template For The Video Game Layout Pack To lay your hands on the free Video Game Blog Post Template, you will first need to download it using the button below. To gain access to the download you will need to subscribe to...
Would you like to learn how to create your own podcast or improve your existing podcast? WordPress.com Courses is excited to offer our new on-demand course, Podcasting for Beginners. We'll help you get started, learn how to publish, and even how to use your podcast to make a living. Our courses are flexible. You can join, and learn at your own pace. But that's just the start. Podcasting for Beginners is more than just a course —  it's a community that gives you access to regular Office Hours hosted by WordPress experts. A place where you can ask questions, share your progress, and pick up a few tips along the way...