Drupal Content Management System
we love Drupal, custom themes, custom functionality and modern design
The Best CMS Available
Drupal is the #1 platform for web content management among global enterprises, governments, higher education institutions, and NGOs. Flexible and highly scalable, Drupal publishes a single web site or shares content in multiple languages across many devices. Technology and business leaders transform content management into powerful digital solutions with them backed by one of the world's most innovative open source communities.
Basic Facts
Enterprise level if security
Multiple user management
Scalability
Flexibility
Search engine optimized
Taxonomy
Custom Permissions
Custom Content Types & Views
E-commerce Development
Active Community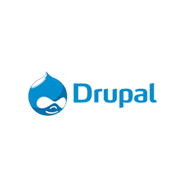 Individuals and business looking to develop a site via which they can manage the web content are most likely looking at CMS (Content Management Systems). There's a host of CMS out there and it can be hard to pick the correct one. Once such DRUPAL Content management system, It allows consumers to log in and manages the web content of their site without having to trust their developer. Though like any other content management system, there're both pros and cons to DRUPAL and it's vital to be aware of them before investing.
Open-Source: it's an open source, meaning you'll have the capability to freely change and distribute code without any worrying about licensing charges.
Developer-Friendly: DRUPAL CMS is remarkable for skilled developers who're familiar with coding, creating it a fan favorite for all those with a many of developer experience
Great for Community Platform websites: sites which need complex data organization and community platform websites with many consumers with find DRUPAL extremely effective.
Flexible and Versatile: It is the finest advanced websites which need complex versatility and functionally.