How to Delete a Google Review
follow these steps to remove your own review, or flag an inappropriate one
Google reviews are not written on stone, they could be deleted.
Deleting your own reviews is a simple process, just follow steps from this blog post.
For business owners who are disputing incorrect, false or  offensive review there is a way to flag it for removal.
Reviews today often influence customers decisions and therefor pay an important role in reputation management and marketing efforts. While customers read and replay on other people's experience companies that run reviews management platforms work to make them better, more transparent and reliable. Platforms programming side changes, interface changes and people behavior change as well and all these changes affect each other. In time some reviews simply become outdated, old business improves, new company opens at the same location, people change their mind etc.
There are several reasons why someone wants to remove a review. And there are two main categories all reviews fall in: users own reviews and somebodies else reviews.
How to delete a review you wrote on Google.
1. Go to maps.google.com
2. Press icon (three stacked lines in the top left corner)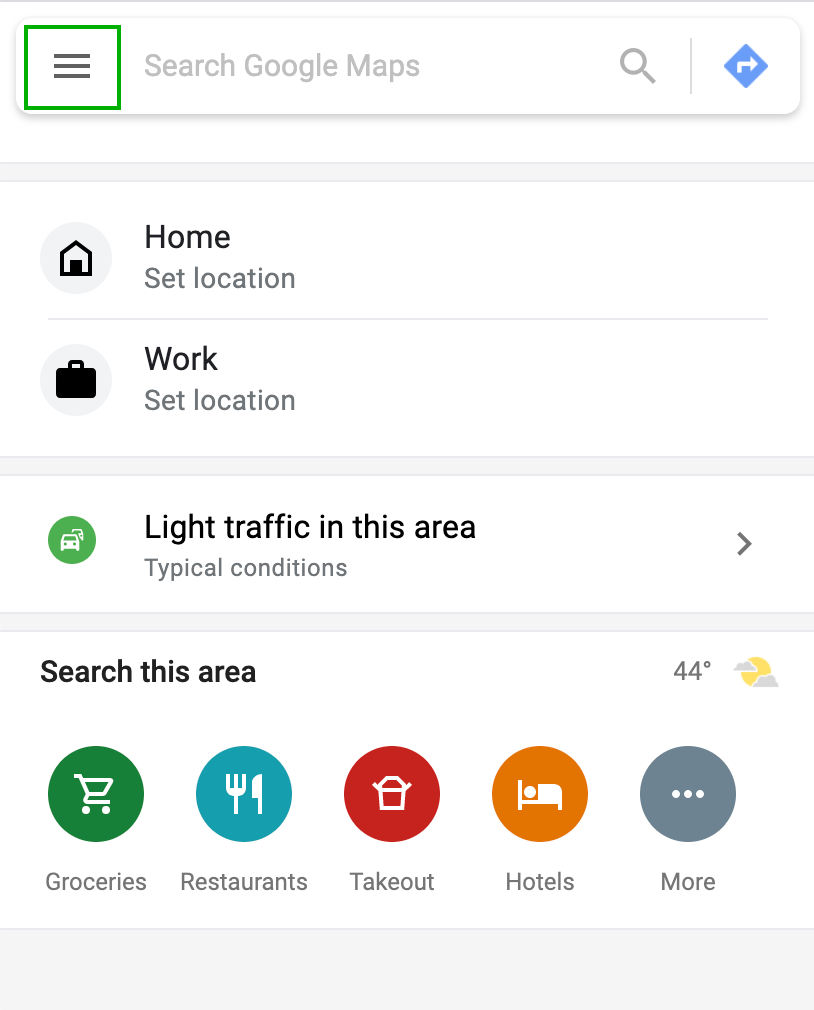 3. Click "Your Contributions"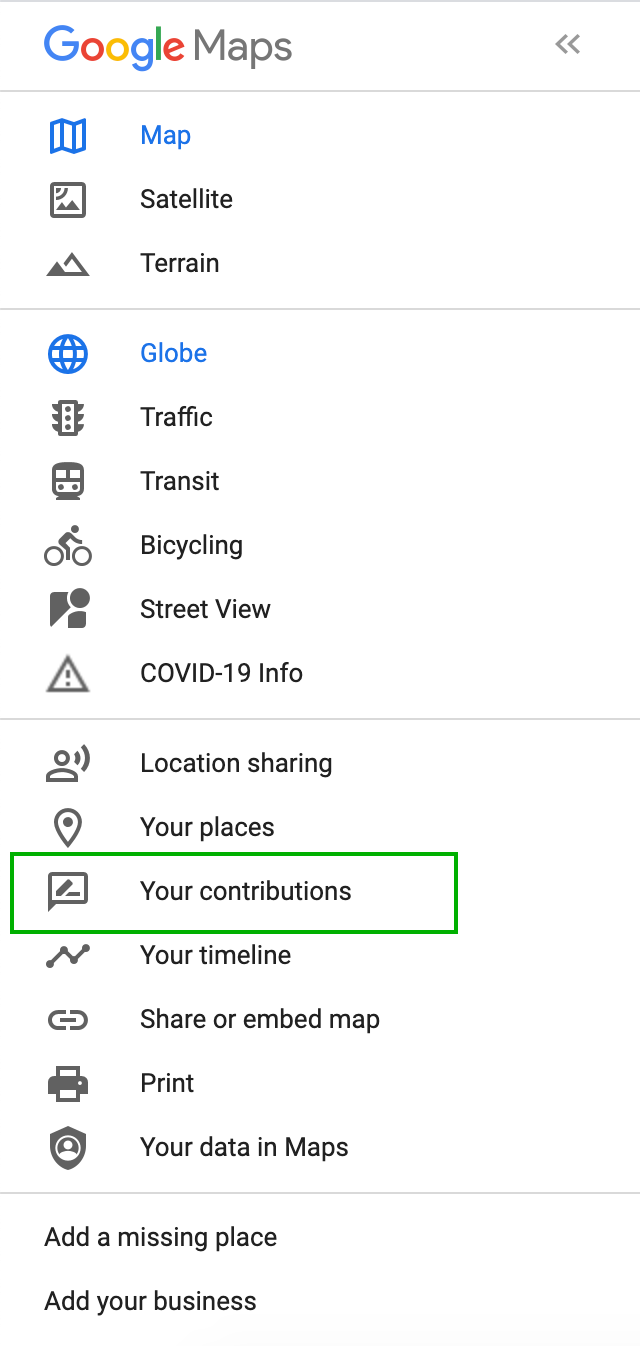 3. Click "Reviews

4. From their find a review you want to delete (scroll the left sidebar if you do not see it). When you found one, click three dots on the right side of review and select "Delete review" option.
How to flag (dispute) an offensive or inappropriate review for the business location you manage.
1. Go to maps.google.com
2. On Google Map select business you manage
3. Click on reviews, scroll and find the one you want to mark
4. Click three dots on the right side of this review and select "Flag inappropriate"
5. You will be given five options: "This review is not relevant to this place", "Conflict of interest", "Offensive or sexually explicit", "Privacy concern", "Legal issue"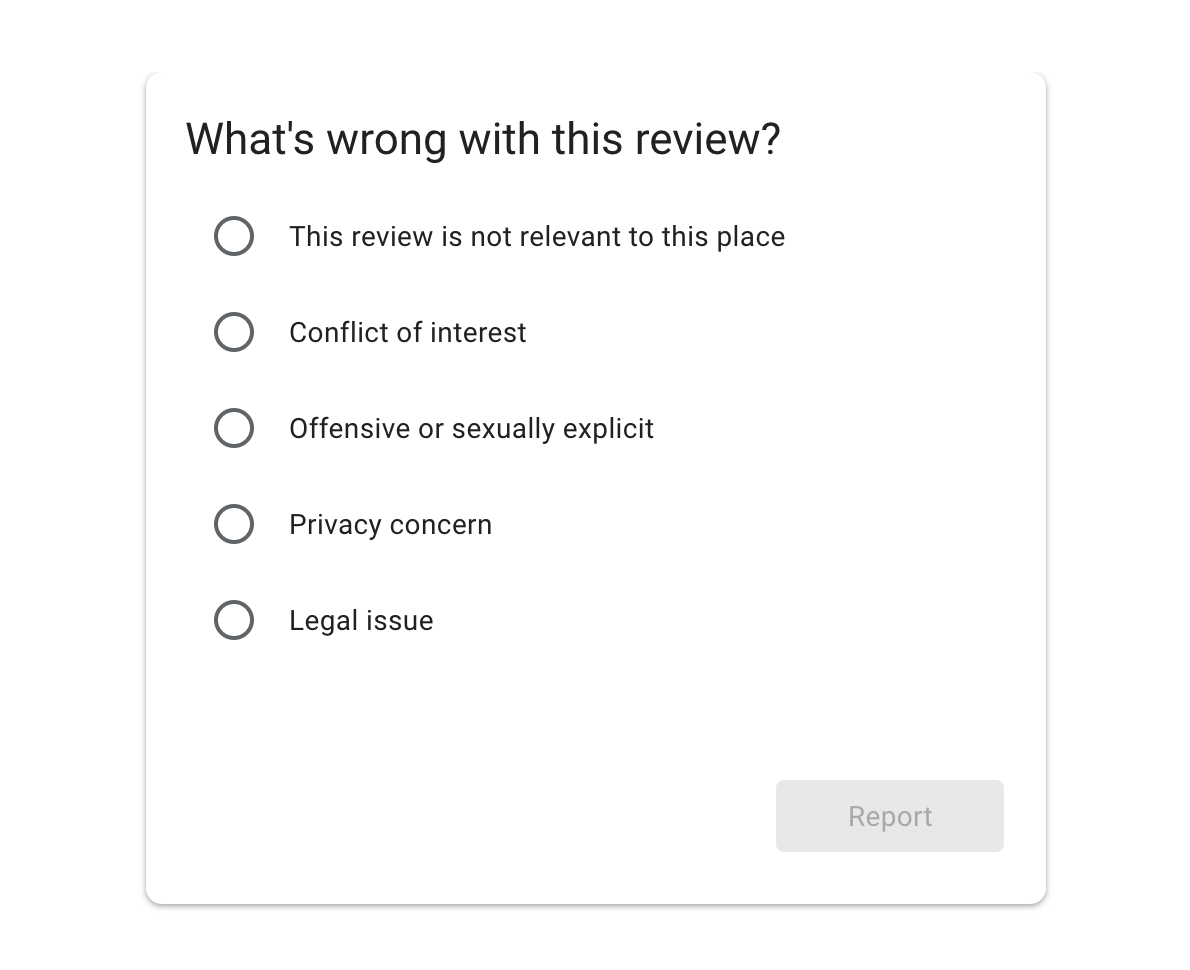 6. Select one that is applied to your case (you could choose only one)
Remember it might take several days your edits or delete request to take place. While you could be sure your own reviews to be deleted the one that you flagged for removal would go through verification.
Internal process and there is no warranty that Google would agree. You might ask your friends to check your business listing and send their requests for inappropriate content removal.
If you are straggling with spam content you might relay on Google to see it on it's routinely check and automatically remove a spam-filled one.
Categories: Bussines, SEO, Marketing
Tags: Google

Sergio Sviridov
Information Delivery Specialist
---
Leave a Reply