CAMERA Domain Registration
Since 2013
CAMERA Domain
.CAMERA is a new Top Level Domain approved by ICANN. Billion of people globally carry digital cameras wherever they go. The new .camera TLD offers a best link to the internet globe of digital photo sharing. It is a domain extension that is picture-perfect for cameras shops, photographs, families, print shops and photography buffs for every type.
Basic Info
Registration $32.99
Renewal $32.99
Transfer $32.99
Registration period - 1 year
Registration time: Instant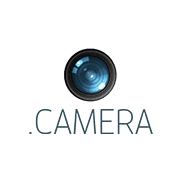 2013
International
Yes, French and Spanish scripts
From 1 to 63 alphanumeric characters or a hyphen (excluding in the first, third and fourth, and last place)
Domains Special for April 2019
.ME in June 2006 the Montenegro government decided .ME would be operated as a generic name. .ME domains are great for personalized domains, still can be utilized both as a personalized web address and as a catchy business marketing tool.
.PARIS is a new Geographical Top Level Domain gTLD extension that created to promote Paris (the capital of France) and the Île-de-France area and it is managed by the City of Paris. Business and individual will benefit from association with the image of this great city.
CAMERA Domain Frequently Asked Questions
Do you need web design for your new web site?
Let us assist you. Proven expertise in web development and promotion.
Popular Domains for Business & Professional Use
---