WordPress CMS Tutorials
best wordpress website design examples, award winning websites reviews
Best WordPress SEO Plugins For Higher Ranking in Search Engine – 2019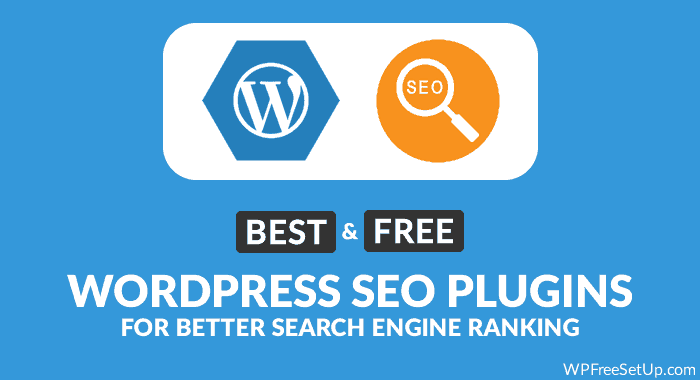 WordPress is undoubtedly one of the best blogging platforms, and with the help of plugins, you could add unlimited functionalities and features.
Today, I will be sharing few best WordPress SEO plugins that are completely free and will help you to optimize your blog for search engines. I will also share some of the alternatives and will suggest which SEO plugin you should stick to.
One major problem with SEO plugins are, there are so many options available, and it creates confusion for newbies.
Whenever you install a new plugin, make sure you read the complete description and use only which you need to use and make sense.
I won't recommend you to install all the plugins listed below until you know how to use them properly.
Read: Must have WordPress plugins and uses
In this best WordPress SEO plugins list, I will be recommending few of the best and free plugins that are available from official plugin repo.
In upcoming articles, I will do a detailed write-up on how to use these below-mentioned SEO plugins. So let's go on with our list here.
Best WordPress SEO plugins to improve Search engine ranking:
WordPress SEO by Yoast
SEMRUSH: Complete SEO suite
WP Super Cache
WP Broken Link Checker
SEO friendly images
Author hReview
You must have heard that WordPress is SEO friendly, and it's not completely true. But, when you compare WordPress SEO with many other existing platforms, WordPress is far superior regarding search engine optimized platform, and with the help of many plugins, you could take the complete SEO of your WordPress blog to next level.
Before you install these plugins, understand how SEO works. Any website including your WordPress blog needs to be SEO optimized on 3 level:
On page SEO: This is where you will ensure your post is optimized for the particular keyword. You take care of Keyword placement, Image Alt tag, heading tags, Keyword density & LSI Keywords & few more things.
On-Site SEO: This consist of overall indexing & crawling of your site.You submit your sitemap to Webmaster Tools, configure your robots.txt file & other things that help search engine to crawl better & understand your site. It's important to know that your website speed is also a ranking factor
Off-site SEO: This consists of generating backlinks to your blog and getting more social media sharing. Social Media part falls into both On-Site & off-site SEO.
More or less, you need to ensure that your WordPress blog takes care of all these three parts & you will notice a great improvement in traffic to your blog. The plugins that I have listed below will let you optimize your blog in first two parameters of good SEO. So, let's get on with this exclusive list of best SEO plugins for WordPress.

WordPress SEO by Yoast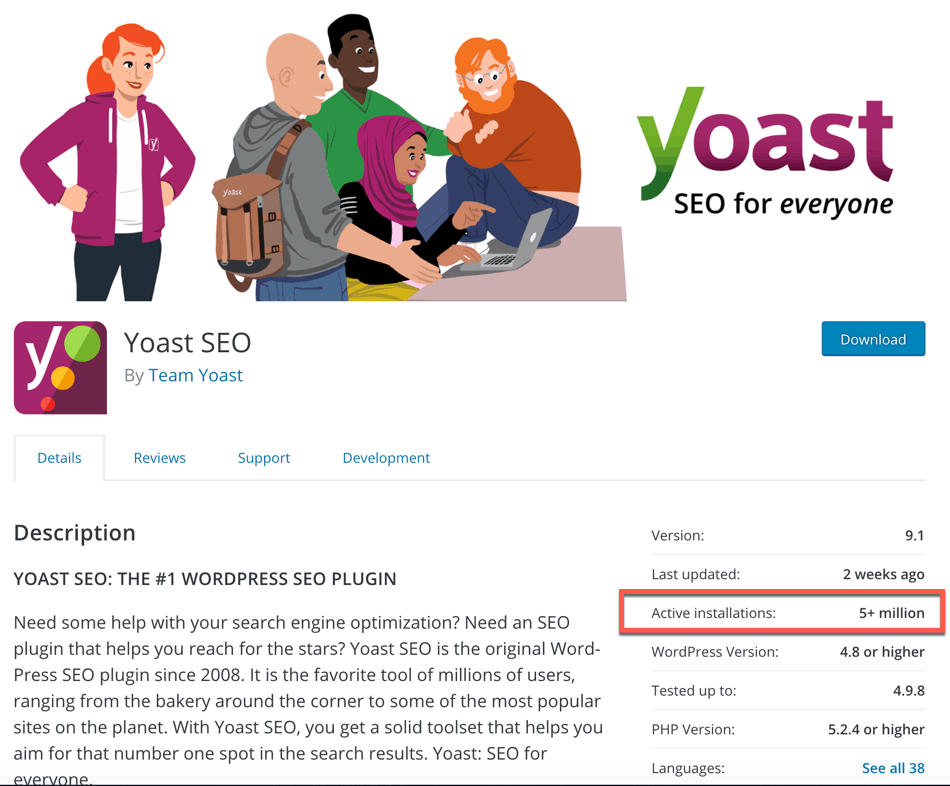 Yoast SEO is so far one of the best SEO plugins for WordPress, as it offers a great deal of control of your blog SEO. You might have heard of many plugins like All in one SEO, headspace, and many others, but SEO by Yoast is far better than any of the plugin that you heard.
Yoast is one of the well-known WordPress ninjas, and his work with this free plugin is incredible. You can control the over all no indexing/do indexing of your WordPress blog, and you can optimize the single post for search engines using this plugin. This is a complete SEO suite for...
https://wpsutra.com/best-wordpress-seo
How to Do Basic Image Editing in WordPress (Crop, Rotate, Scale, Flip)
Did you know that you can do basic image editing in the WordPress admin area? This includes image cropping, rotating, scaling image sizes, and flipping them vertically or horizontally.
These features come in handy when you are away from your main computer and uploading images on the go. WordPress allows you to quickly resize images without using an image editing software.
In this article, we will show you how to use WordPress as a basic image editor that lets you crop, rotate, scale, and flip images.


Editing Images in WordPress Admin Area
First thing you need to do is upload your image in WordPress. You can upload an image via post editor while writing a post, or by visiting Media » Add New page.


Once you have uploaded an image, you need to visit Media » Library page. Now locate the image you just uploaded and click on it.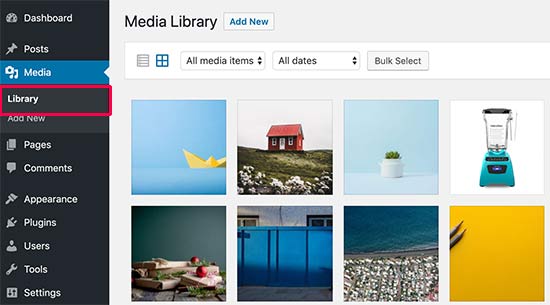 This will open the image in a popup window. You will see image details in the right column and image preview on the left.
Now there are two ways to open the image with the built-in WordPress image editor.
The first option is to click on the 'Edit image' button below the image preview which will open the image editor inside the popup. The second option is to click on the 'Edit Image Details' link


Clicking on the edit image details link will close the media popup and take you to the Edit Media page.


From here you can click on the 'Edit Image' button below the image preview. This will open the image editing screen.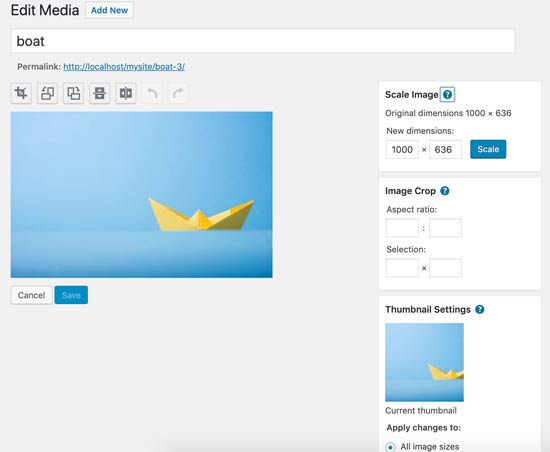 You will see a toolbar with some buttons on top of your image. On the right column, you will see a bunch of options to resize the image.
Let's take a look at what each of these options does and how to use them to edit your image in WordPress.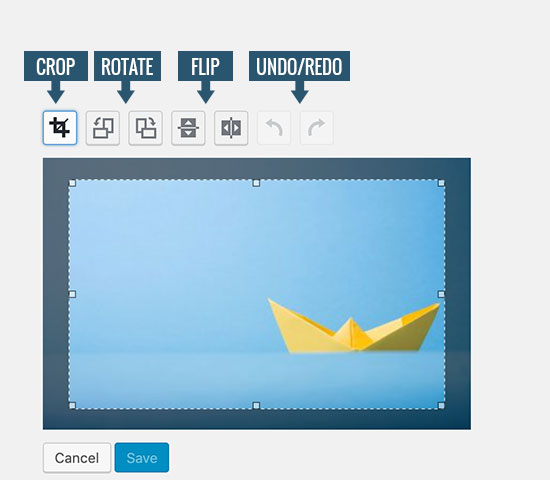 1. Crop – It allows you to crop images simply click the button and then select the image area you want to crop out of the original image.
2. Rotate – The two rotate buttons allow you to rotate an image clock-wise and counter-clock-wise.
3. Flip – The flip buttons allow you to flip an image horizontally or vertically.
4. Undo / Redo – If you don't like a change you...
https://www.wpbeginner.com/beginners-g
How to Easily Create a Staging Site for WordPress (Step by Step)
Are you looking to create a staging site for WordPress but not sure where to start?
A WordPress staging site is a test site that you can use to "safely" make plugin updates and other changes before going live.
In the past, it used to be very difficult to setup a WordPress staging site, but now that has changed so even a non-technical person can do it.
In this step by step guide, we will show you how to easily create a staging environment for your WordPress site. We will cover several different methods and most of them only require a few clicks.


What is a Staging Site?
A staging site is a clone of your live website that is used for testing changes before making them live. Staging sites help you catch errors, so you don't end up breaking your live website.
A lot of users install WordPress locally on their Windows or Mac computers to test changes. Once they're done with the updates, they simply upload those changes from localhost to live server
The biggest problem with this approach is what if something that worked on your localhost does not work on the live server?
Often localhost and live WordPress hosting servers are not running the same environment.
Since the staging site lives on your web hosting server, you can easily prevent all those errors because it runs the same server configuration as your live site.
With that said, let's take a look at how to setup a staging site for WordPress.
How to Easily Create a WordPress Staging Site
There are multiple ways to create a staging site for WordPress. The easiest of them is to use your hosting provider's built-in staging site feature.
Some of the best WordPress hosting companies already offer 1-click staging websites. If your website is hosted with one of them, then you can easily create a staging site without any hassle.
If you're not with one of these popular hosting solutions, then we also have a solution to help you create a WordPress staging site using a plugin (and even manually).
For faster browsing, you can use the navigation below to jump to the section that's most applicable to you:

Creating a staging site on Bluehost
Creating a staging site on SiteGround
Creating a staging site on WP Engine
Creating a staging site using a plugin
Creating a staging site manually

Creating A Staging Site on Bluehost
Bluehost is one of the best WordPress hosting companies. They offer a quick 1-click staging site solution which comes with all their plans.
First, you need to login to your WordPress site's admin area and go to Bluehost » Staging page.


This will bring you to the Bluehost's staging site wizard. Next, you need to click on the 'Create Staging Site' button to continue.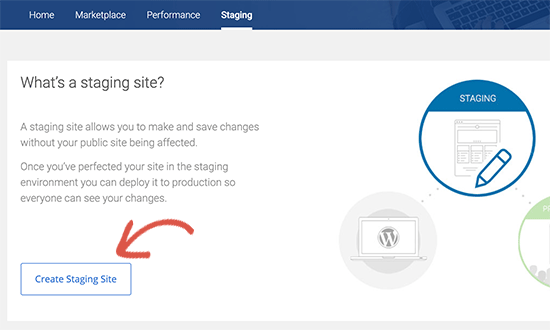 Bluehost will now prepare the staging environment for your website. Once finished, you will see a success message with a link to visit your staging site....
https://www.wpbeginner.com/wp-tutorial