WordPress CMS Tutorials
best wordpress website design examples, award winning websites reviews
27 Best Hotel WordPress Themes with Beautiful Designs (2019)
Are you looking for the best WordPress hotel themes?
Building a website for your hotel doesn't have to be hard. WordPress hotel themes make it easy for you to start your hotel website, so more travelers can make a reservation at your hotel.
In this article, we will share the best WordPress hotel themes to help you select the perfect look for your hotel website.


Building a Hotel Website with WordPress
First you need to make sure that you are choosing the right website platform to build your hotel website. A self-hosted WordPress.org site gives you the freedom and tons of customization options.
Next, you will need to sign up for web hosting. All websites need hosting because this is your website files are stored.
You will also need a domain name. This will be your website's address, and this is what users will type in their browser to reach your website (for example, wpbeginner.com or google.com).
We recommend using either Bluehost or SiteGround. They are one of the largest hosting companies in the world and an official WordPress hosting partner.
For more recommendations, see our guide on how to choose the best WordPress hosting.
Once you have signed up for hosting, the next step is to install WordPress. Follow the instructions in our how to start a WordPress blog guide, and you will be up and running in no time.
After installing WordPress, you can select a theme from our expert pick of the best WordPress hotel themes.
Need help installing the theme? Follow the instructions in our step by step how to install a WordPress theme guide for beginners.
Having said that, let's take a look at some of the best WordPress hotel themes. This list contains both free and paid WordPress themes and all of them are fully mobile responsive.
1. OceanWP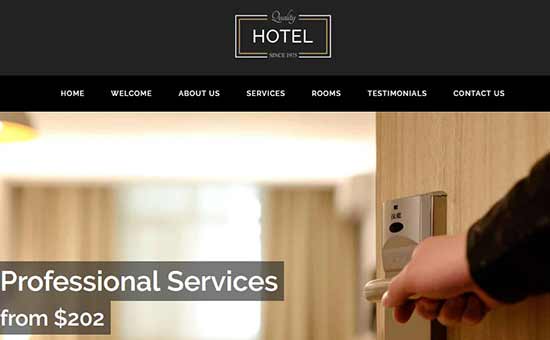 OceanWP is a multipurpose theme for all kinds of WordPress websites. It ships with multiple ready-made layouts including a template for hotel and resorts. It has paid extensions to add more features to your website. This theme has widgetized layout which makes it simple to add sections and elements on the homepage.
It has support for WooCommerce, drag and drop page builders, and RTL languages. OceanWP has easy options in the backend to manage your hotel website.
2. Astra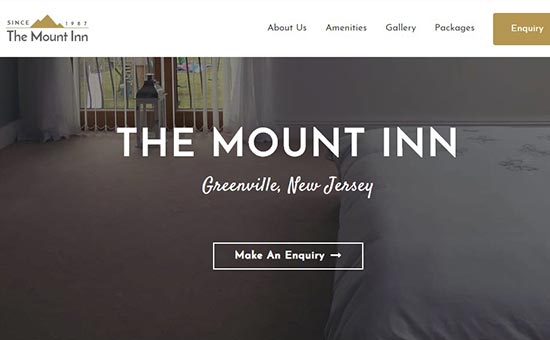 Astra is a stylish WordPress theme. It comes with many demo websites for different business niches like hotel and BnBs. With Astra, you can start your hotel website and add all the required features including online booking, image galleries, amenities, and more.
It's lightweight and faster in performance. You can customize the colors, fonts, and background of the theme using the WordPress customizer with live preview.
3. SixtyOne


SixtyOne is a beautiful premium WordPress theme for hotels. It comes with a built-in booking request form and a highly customizable homepage layout. The homepage features a large slider followed by a call to action.
It has sections to easily add galleries and a full hotel room management system. Visitors can easily select...
https://www.wpbeginner.com/showcase/be
Clean WordPress Database With Advanced Database Cleaner Plugin [Tutorial]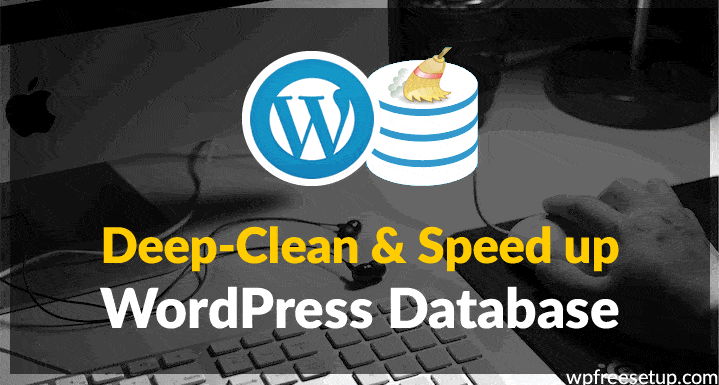 Is your WordPress blog performing slowly on a fast hosting company?
It could be because of your bloated WordPress database. This can be fixed with a good database optimization plugin.
When it comes to cleaning the database of WordPress, we have many great options like WP-Sweep, WP-Optimize, and WP-Db Manager. These plugins clear the overload, optimize the database & in-turn make your WordPress blog perform faster.
However, none of them clean the unused tables, tasks & options left by plugins that you are no longer using.
Do you know that even when you delete a plugin, it doesn't clean everything that it added onto the database?
I have already told you about deep-cleaning your WordPress database in an earlier post.
Recently, I was working on optimizing my main blog's (ShoutMeLoud) WordPress database & had to deep clean the orphan tables & options. Using existing plugins (such as Clean options) were not enough and I was looking for a free alternative.
This is where I bumped into the Advanced WordPress Database Cleaner plugin which is available for free in the WordPress repo. However, the free version is limited to features that are offered by other database optimization plugins such as WP-Sweep.
They also have a premium version which made me purchase the plugin ($15 for one site or $30 for 5 sites).
In this post, I will give you a detailed overview of the Advanced WordPress Database Cleaner plugin & show you how to use it.
How to use the WordPress Advanced Database Cleaner plugin
If you just want to test out the plugin with limited features, you can download the free version from here.
If you are in the process of cleaning & optimizing a WordPress database (your site or your client site), purchase the Pro plugin from here. Do remember, it can take about 5 minutes to receive the email with your plugin file & license key.
Download the plugin by clicking on the link in the email & install it manually.
You can access the settings by going to Tools > WP DB Cleaner & input your license key to activate the plugin.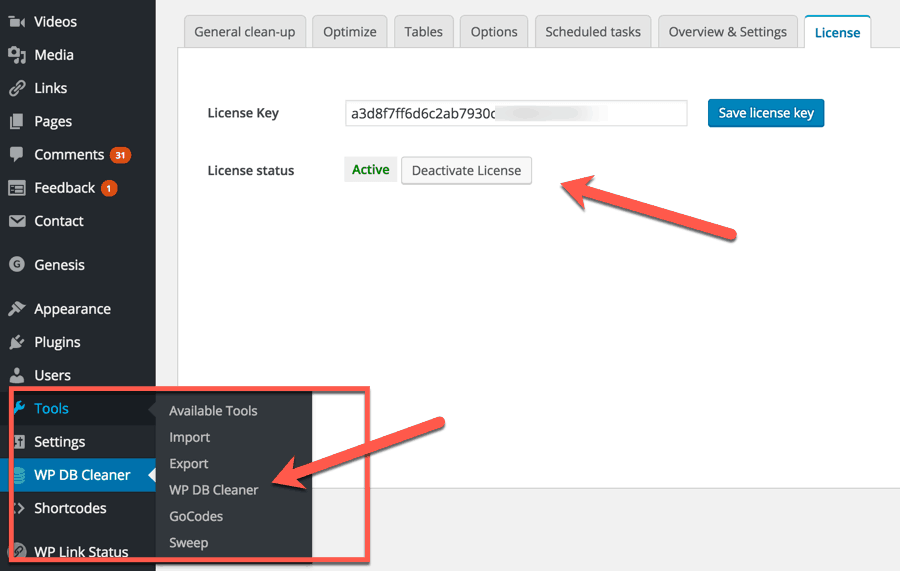 Using the plugin
Upon activation, go to "Overview & Settings" to see the current status of your WordPress database.
Hey, don't forget to take backup of your database before starting to clean & optimize!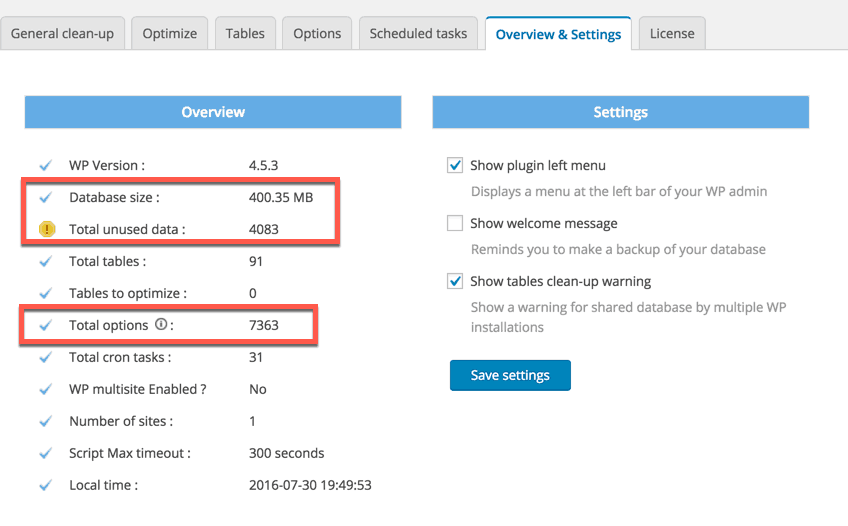 Now, go to the "General Cleanup" tab & start the basic optimization. If you are not sure what to do, just use the settings as shown below.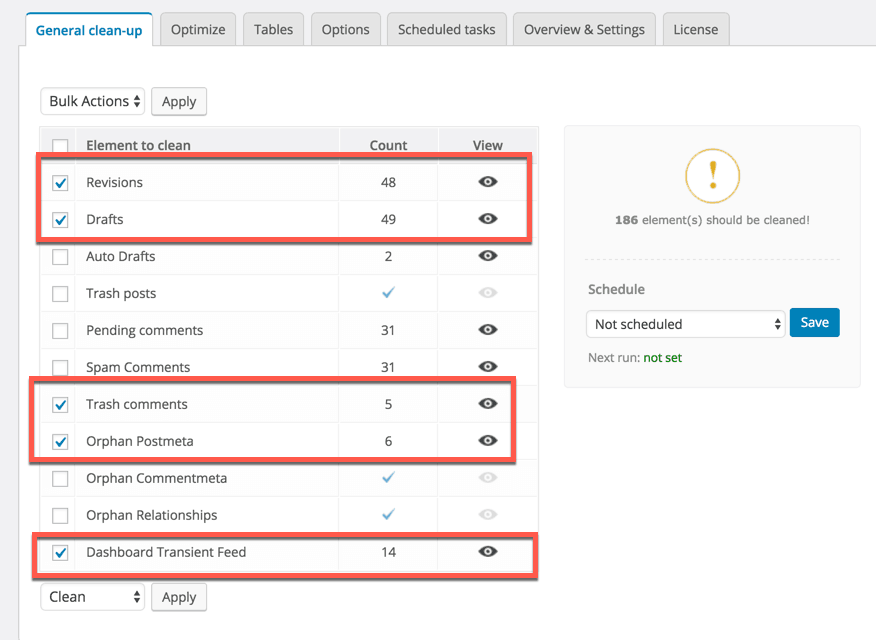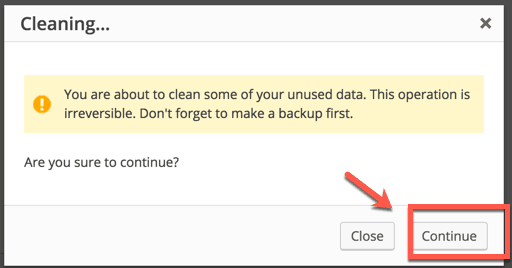 Once this is done, click on the "...
https://wpsutra.com/wordpress-advance-
How to Create a Web Directory in WordPress (Step by Step)
Are you looking to create a business web directory? Web directories are a popular online business idea, allowing you to monetize your website with user-generated content.
Angie's list, a popular web directory that helps homeowners find reliable contractors and service providers. They're worth over 9 billion dollars.
Whether you're looking to create a niche web directory to make money online, or a partners directory to list your vendors, you can easily do it in WordPress.
In this article, we will show how to easily create a web directory in WordPress. We will cover how to accept payments for your premium web directory listings.


What is a Web Directory?
A web directory is like a catalog that lists businesses or individuals with details such as contact information, services, features, etc.
Web directories allow users to browse through a catalog of links divided into topics, categories, and interest areas. A perfect example of a web directory is Yellow Pages or Angie's List.
They are most commonly used to help people find a place or service they are looking for.
Another web directory example is Yelp which allows people to find great local businesses like restaurants, dentists, beauty salons, doctors, etc.
While there are several web directory themes for WordPress that allow you to create a web directory, we don't recommend them because you will get locked into the theme forever.
This is why we will only show you plugin methods, so you can use it with any theme design that you want.
Having that said, let's take a look at how to create a web directory in WordPress.
Method 1: Creating a WordPress Directory with Formidable Forms
Formidable Forms is the most advanced WordPress form builder plugin in the market. It helps you to create a simple contact form as well as advanced forms like surveys, payment forms, registration forms, and more for your WordPress site.
The plugin comes with an exclusive feature called 'Views' which lets you display any data submitted via a form on the front-end of your website. Using this feature, you can easily create directories, real estate listings, job board, event calendars, and more.
Let's create a business directory using the Formidable Forms plugin.
1. Create a Form to Collect Data for Your Directory
First thing you need to do is install and activate Formidable Forms plugin. For detailed instructions, see our guide on how to install a WordPress plugin.
Once the plugin is installed and activated, go to Formidable » Forms and click on 'Add New' button.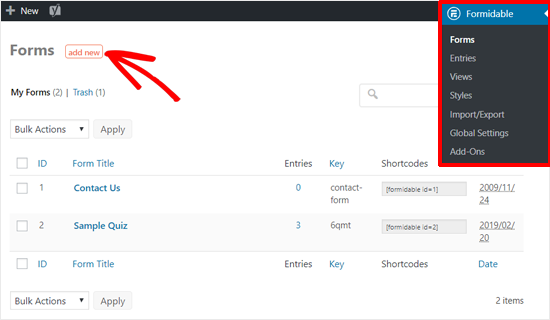 Now you can choose how you want to create a form. You can start with a blank form, with a template, or import one from an XML file.


We will choose the template method because it is the quickest way to make an advanced form. Formidable Forms offers more than 20 pre-made form templates out of the box.
For example, we will choose 'Real Estate Listings' to create a real estate directory. Click the 'Create Form' to get started....
https://www.wpbeginner.com/plugins/how
Bluehost Discount Coupon: Latest & Working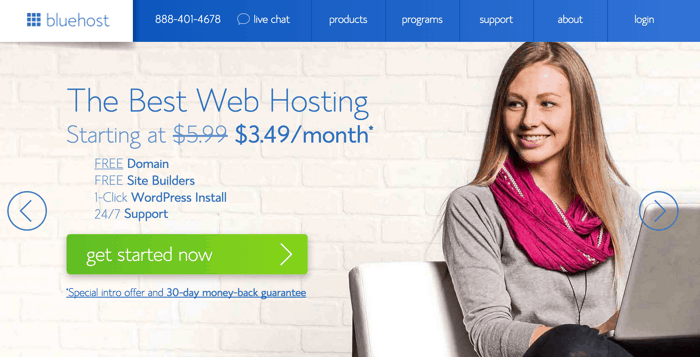 Bluehost hosting is top notch hosting for hosting WordPress & other major platforms. Bluehost is listed as recommended hosting by official WordPress.org & the best place to start a WordPress blog. Here I'm sharing Bluehost discount coupon which will save maximum money on your hosting purchase.
You can read on to learn more about Bluehost hosting below or you can use the link before to activate the discount & buy hosting from Bluehost.
Activate Bluehost Discount Code
Bluehost Discount Code & features:
Bluehost offers various hosting that includes shared hosting, cloud hosting & dedicated hosting server. You can easily upgrade from one hosting plan to another by creating a support ticket.
For a new website, their shared hosting offering is perfect as it offers unlimited bandwidth & storage. They offer 3 shared hosting plans & you can use below guide to picking the right hosting plan for yourself.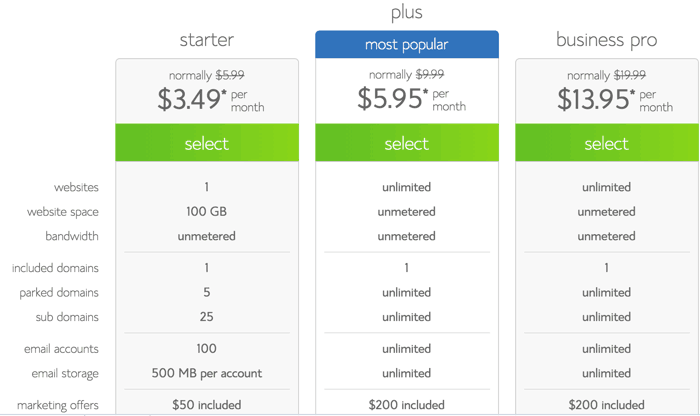 Starter hosting plan: Perfect for one who is planning to host only one site. It comes with 100GB storage & unlimited bandwidth
Plus Package: This package is what I recommend to all my users, as it let you host multiple websites. You may plan to start with the single website but over the time this package helps you in the expansion. You can host any number of websites under this plan.
Prime Package: This plan is recommended for business websites owner who needs dedicated I.P & SSL certificate. SSL is recommended when you are selling something on your site. It makes the transaction secure & is recommended as best practice in today's date.
I would suggest you grab Plus or Prime package for 2-3 years term, as Bluehost hosting offers the discount only on your first bill. There is no discount that you can get with renewal.
One more thing, you will also be getting a free domain with your purchase. So, that's an additional $12 off for you.
Get Bluehost discount + free domain (Discount included in the link)
Do let me know which plan have you purchased & how's your experience with Bluehost hosting?


Subscribe for more videos



Bluehost Discount Coupon: Latest & Working is a post from: Wordpress Free Setup
https://wpsutra.com/deal/bluehost-disc
InMotion Hosting Coupon: 50% Off Discount Promo Code
Are you looking to host your WordPress site in the U.S.A.?
Looking for a reliable hosting company that provides native support?
Meet InMotion hosting, a Los Angeles-based company offering quality hosting at a reasonable price.
Here is an InMotion hosting coupon & deal that will help you save a ton of money. But before that, let me share a few attractive features & details about InMotion web hosting.
I have two sites right now hosted on InMotion & both of them are on WordPress. So, apart from the listed features, most of these details are from personal experience.
InMotion Hosting Promo Code & Features:
InMotion is a feature-rich web hosting platform that has various server options, starting from shared hosting, VPS hosting, reseller hosting, and dedicated hosting.
What really sets them apart is their unlimited hosting feature. Especially for entry or mid-level bloggers who need hosting that doesn't ban their site when they get high traffic, InMotion hosting is an ideal choice.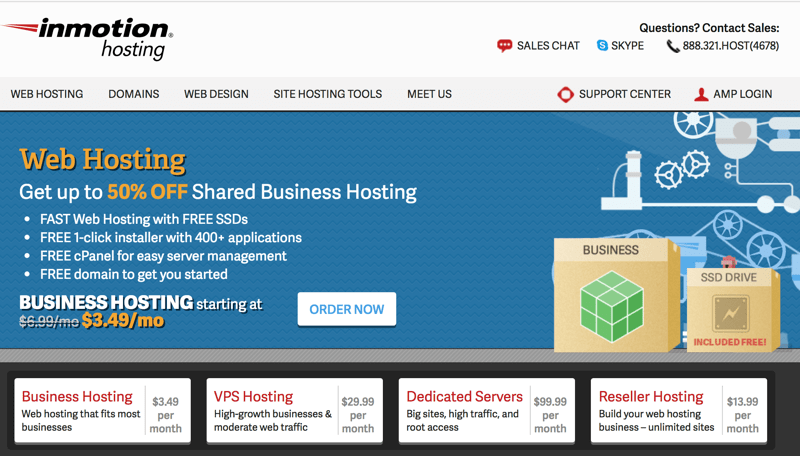 Their entry-level shared hosting starts from $6.99 ($3.49 with our promo code), that lets you host 2 websites & offers a free domain name. They offer a one-click WordPress installation which lets you launch your WordPress blog within a few minutes.
They offer SSD storage & PHP7 to ensure your website loads fast.
Just to let you know, not all shared hosting companies offer SSD storage & it's a very important factor for making your site work faster.
InMotion hosting is a great alternative to popular the Bluehost & Siteground hosting plans. Unlike others, InMotion doesn't oversell. That said, they're known for their high-quality support & service.
Highlights of their hosting features:
Free Domain Name
SSD Storage
Free Backup
Unlimited Storage
Unlimited Bandwidth
WP-CLI Enabled (A feature developers love)
90-Day Money Back Guarantee
cPanel Hosting
Free Website Transfer
Overall, they are a complete value for the money & a worthy web host to host your WordPress (or any other) site.
50% InMotion Hosting Coupon Code:
With this exclusive promo from WPSutra, you can save 50% on your total invoice.
To make the most out of this not-to-miss opportunity, you should book hosting for 2-3 years. This is good for anyone who is planning to launch a new WordPress site or looking to change their hosting plan.
To activate this special promo, use the link below & complete the purchase:
Get 50% off on InMotion web hosting
Once you are on the site, pick the package you wish to purchase. I suggest booking hosting for 2 or 3 years as the discount is applicable only on the first bill. They don't offer any discount or promo coupons for renewals.


At checkout, you can also select if you want WordPress to be pre-installed after you complete your purchase. That saves a lot of headaches for those who are not so tech-savvy & need a WordPress blog pre-installed.



Usually, it takes about 10 minutes to complete your purchase & launch your WordPress blog on InMotion hosting.
I hope you enjoy this super saver promo code for InMotion web hosting.
Do let us know which web hosting package have you purchased in the comments below.
Don't forget to like & share this exclusive...
https://wpsutra.com/deal/inmotion-host
How to Bulk Schedule Posts in WordPress
Recently one of our users asked us how to bulk schedule posts to be published automatically in WordPress.
Scheduling a post in WordPress is extremely easy, but what if you wanted to quickly schedule multiple drafts at once? Bulk scheduling comes in handy when you have several articles waiting to be published.
In this article, we will show you how to easily bulk schedule posts in WordPress.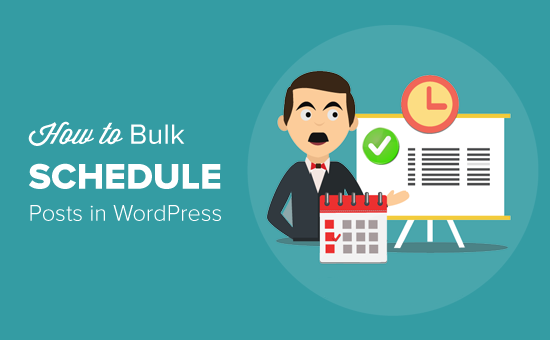 When Do You Need to Bulk Schedule WordPress Posts?
If you are the single author creating and managing content on your blog, then you can easily schedule your blog posts by using the default post scheduling feature in WordPress.
But if you need to edit and schedule a lot of posts from several authors, then it can get a bit time-consuming.
The native WordPress scheduling feature requires you to open each post individually to schedule and then save.
Whereas a bulk schedule option can you let schedule multiple posts at once which will save you time that you can spend on increasing traffic and growing your blog.
With that said, let's take a look at how to easily bulk schedule posts in WordPress step by step.
Bulk Scheduling WordPress Posts (Step by Step Guide)
First thing you need to do is install and activate the Auto Post Scheduler plugin. For detailed instructions, see our guide on how to install a WordPress plugin easily.
Upon activation, you need to visit Settings » Auto Post Scheduler page to set up automatic bulk scheduling.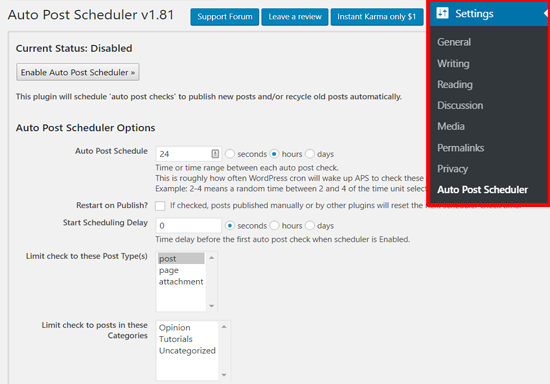 On the top, you will see the Auto Post Scheduler's status which is disabled by default and an 'Enable Auto Post Scheduler' button. You can enable auto scheduling by clicking on the button, but it will enable the default plugin settings.
This is why we recommend reviewing and updating the plugin options before enabling the scheduler.
First, you need to set the auto post interval time. By default, it is set to 24 hours which means that your drafts will be automatically published in the time interval of 24 hours.
You can leave it unchanged if you want to publish one article each day. If you wish to publish two articles, you can set it to 12 hours.



Next, you will see the 'Restart on Publish' option. You can check this option if you want the plugin to republish your already published posts. This setting basically allows you to recycle your old content and make your blog look fresh.
After that, the 'Start Scheduling Delay' option lets you set a time delay before the first scheduled post goes live. It is set 0 seconds by default which means that your first scheduled post will be immediately published after the Scheduler is enabled.



Next, 'Limit check to these Post Type(s)' lets you choose which post types you want to schedule automatically. There is a 'Post' selected by default. If you want to enable...
https://www.wpbeginner.com/plugins/how