TOKYO Domain Registration
Since 2014
TOKYO Domain
.TOKYO is a geographic top-level domain (TLD) for Tokyo. This domain allows any business, community group or individuals to clearly link their online identity to global megapolis Tokyo. This domain extension may be used by any business based in or targeting Japan. .TOKYO domain extension is open to registration from individuals, businesses and organizations from anywhere in the world.
Basic Info
Registration: $38.99
Renewal: $38.99
Transfer: $38.99
Registration: Up to 10 years
Domain privacy: Available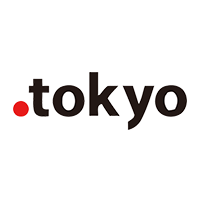 2013
International
Yes, Japanese script is supported
From 3 to 63 alphanumeric characters or a hyphen (excluding in the first, third and fourth, and last place)
Domains Special for September 2018
.ME in June 2006 the Montenegro government decided .ME would be operated as a generic name. .ME domains are great for personalized domains, still can be utilized both as a personalized web address and as a catchy business marketing tool.
.PARIS is a new Geographical Top Level Domain gTLD extension that created to promote Paris (the capital of France) and the Île-de-France area and it is managed by the City of Paris. Business and individual will benefit from association with the image of this great city.
TOKYO Domain Frequently Asked Questions
Do you need web design for your new web site?
Let us assist you. Proven expertise in web development and promotion.
Popular Geographic Top Level Domains (gTLDs)
---