Bing Places Benefits for Local Business Listings
gain visibility in local search results with the free Bing Places for Business
From basic definitions to pros and cons and everything in between.
Small business owners often wonder how to boost their local business. Because of increased online consumer traffic and reduced local foot traffic, finding affordable ways to boost online visibility is more crucial than ever. While many people find directions to local businesses and information about products and services using Google, this search engine can be highly competitive for small- to medium-sized businesses.
Fortunately, there is Bing, the second most popular search engine in the United States, and its free Bing Places for local business listings service. While it may not get as many eyes as Google My Business, Bing Places for business is still a valuable addition to your local search engine optimization (SEO) marketing tactics. This is especially true for local businesses focused on generating local sales and growing their local customer base. Let's find out why.
What is Local SEO?
Local SEO is a group of essential online marketing tools that small businesses can use to gain new customers and grow their business. Because the results of local online searches usually answer a question that implies 'near me,' specific local SEO techniques are essential to ensure a company makes it on those search results.
Creating a local business listing for your business on a service like Bing Places for Business is an excellent example of a local SEO strategy that works. This strategy can improve a local business's online visibility by boosting its rankings in local search engine results, helping consumers more easily find a company.
What Is A Bing Places for Business Listing?
Similar to a Google My Business listing, a Bing Places for Business listing is essentially a free online business profile that shares vital information about a business, including:
Primary business category and name
Physical address
Phone number
Website URL
Hours of operation
Business logo
Additionally, this profile accepts images, including maps. It can also promote special offers and link to social media platforms where potential customers can find out more information. These enhanced options allow businesses to stand out from the crowd.
A local business listing on Bing determines how a business's contact information is listed in online directories and searches, such as Bing Maps and Bing search results. This listing can be managed online or through the app and is functional on desktops, laptops, tablets and mobile devices. The information in a local business listing with Bing Places helps Bing understand a business and offer Bing users the most relevant search results.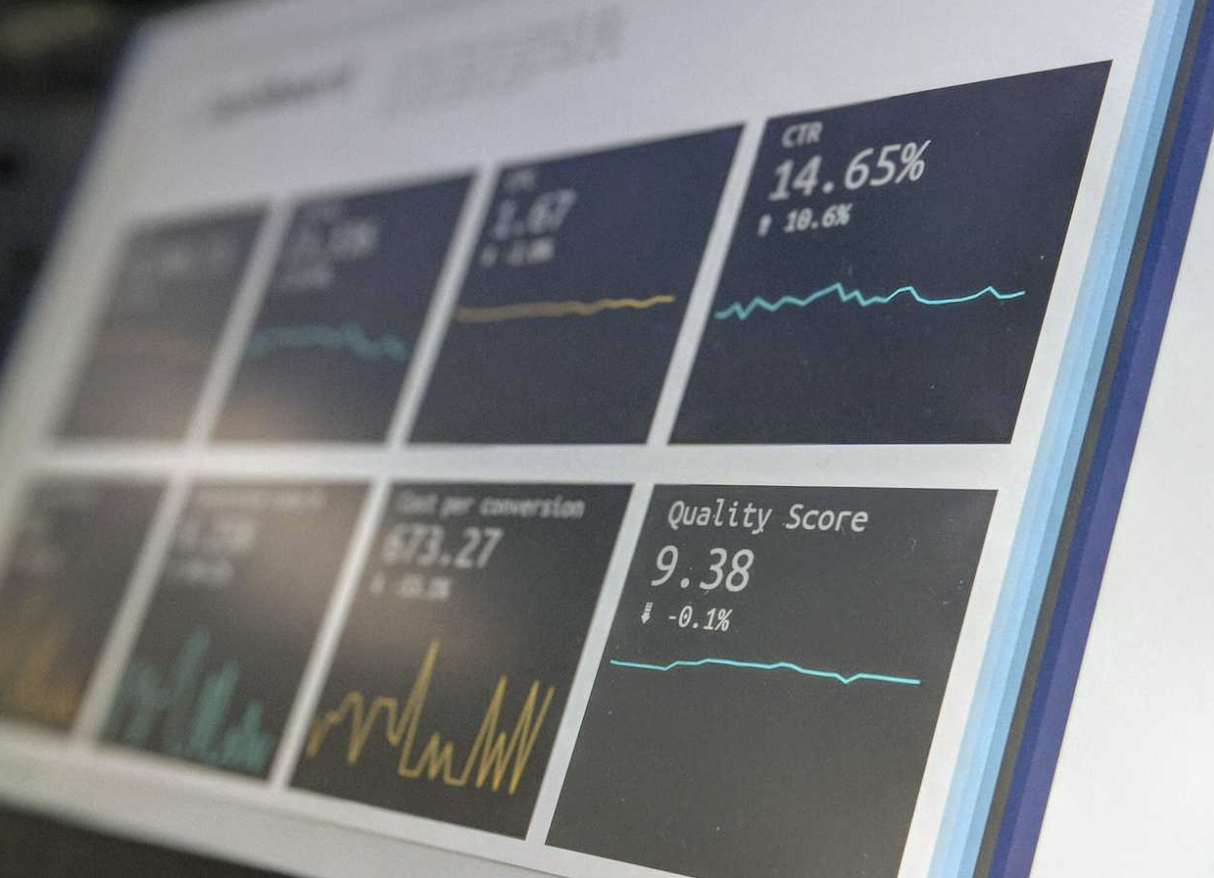 Why Businesses Should Have Local Business Listings on Bing
According to 2020 data from Microsoft — the parent company of the search network Bing — Bing handles 12.2 billion global searches from desktop users alone every month. Reaching this enormous audience allows businesses to increase traffic, leading to more potential sales and growth.
Bing's search algorithm also offers the following advantages over Google My Business:
Uses click signals for improved SERP listings' accuracy
Favors the authority of older websites and content over newer sites
Ranks sites based on the quality of backlinks rather than solely on the quantity
Popularity, authority and the quality of moderation on online forums are flagged as trust signals
A Bing Places for business listing offers several additional benefits that will position a business for greater success.
Increases Online Visibility
Local SEO principles dictate that local businesses with accurate and up-to-date information receive better rankings on search engines. Fortunately, editing a Bing Places local business listing profile is easy and allows businesses to use targeted keywords to detail precisely what they do.
A robust local business listing on Bing helps its local search engine algorithm accurately match business listings to user searches. Additionally, a well-maintained local listing on Bing helps the algorithm determine that a business deserves higher rankings on its search results. Higher rankings help potential consumers find a business which leads to improved business success.
Improves Local SEO Results
Bing Places local business listings are highly beneficial for local SEO results because Bing's local SEO algorithm prioritizes key search results criteria, including:
Distance
Relevance
Popularity
Bing will display the most local search results first regardless of the size of the business.
Builds Trust and A Positive Business Reputation
Providing potential customers with accurate and up-to-date information about a business helps build consumer trust and enables a company to control its online reputation better. This trust improves a business's ability to earn and retain new customers.
With a high domain authority score of 94, Bing is also a valuable citation source, improving a business's visibility on all search engines.
Has Less Competition Meaning Better Rankings
Google's incredible popularity means that large companies spend their big marketing budgets vying for its top search rankings, making it a highly competitive space for smaller businesses. With fewer companies focusing their SEO strategies on Bing, local business listings on Bing can make it to the top of its search rankings not only easier but also much quicker. However, having a Google My Business listing and conducting other SEO strategies will also benefit you on Bing.
Cheaper Than Google for Advertising
Bing Ads uses a bidding platform similar to Google Ads, but with less competition, advertising on Bing is much cheaper than on Google. Bing also offers better ad positions, cheaper costs per click and improved click-through rates.
Cheaper advertising costs open up room for more options to target devices and audiences and retain precise control over marketing campaigns. Bing Ads is an alternative that small to medium-sized businesses can take advantage of for an improved return on investment.
Offers a Rich Search Entity API
Microsoft has invested in new functionality for Bing Places, introducing a new Search Entity API. This new API sends a search query to Bing and gets results that include local entities and places, including local businesses.
Bing returns places if the search request includes the local business's name or asks for a type of business — for example, 'restaurants near me.'
Bing returns entities if the search request specifies well-known people, places — such as tourist attractions, states, countries, etc. — or things.
These contextual searches apply to any application, blog, or website for an improved user experience. Having access to a rich search entity API introduces opportunities for more robust local SEO strategies.
Includes Improved Visual Searches
Microsoft has also continued to improve its visual search capabilities, now offering thumbnails for video results. It also allows users to search based on their smartphone images, improving its advertising options. Bing's Visual Search works by exploring web pages, recipes and products that include a similar image. If the images contained in a Bing Places for local business listing match the images used in a search, a potential sale could be at hand.
Integrates With Powerful Partners
The integration of Bing Places for local business listings with programming languages through its Space Partition Tree And Graph (SPTAG) algorithm on GitHub improved opportunities to automate and streamline processes. These improvements help technical marketing team members compete in local SEO tactics by increasing the visibility of websites and local ads.
Additionally, Bing is the default search engine for more than 1.5 billion global Windows devices. When users open a Windows browser window, they will automatically use Bing, both at home and in the workplace, where Microsoft software and cloud solutions are standard.
Bing Places provides data for any Bing-powered voice device and is the default voice search engine for Amazon Alexa devices, including the Echo family. This partnership gives businesses substantial reach — Amazon has confirmed that it sold over 200 million voice assistants by January 2020.
Outsourcing Local Listings Services
Small businesses forced to shutter their doors have been especially hard hit by the current economic times as so much of their revenue is generated from foot traffic. However, by implementing smart SEO marketing strategies and outsourcing the management of their local listings, many small businesses have been able to stay alive, and some have even grown stronger.
Outsourcing the management of local listings offers several benefits, including:
Comprehensive analytics of marketing data to illuminate areas for improvement and growth in terms of marketing strategies.
Effective SEO techniques such as updating business promotions, special offers, targeted keywords, meta tags and quality backlinks
Reduced time and expenses for your internal marketing team by listing, optimizing and updating listings from one central location
Knowing which SEO marketing strategies to use in tandem with Bing Places for local business listings, and managing their profiles, can be challenging and time-consuming for small- to medium-sized businesses. Utilizing an outside local business listings service such as Business Web Admin can be highly beneficial for helping consumers find a business. This type of service will help businesses set up and manage local listings across over 70 authoritative directories to boost local business sales and growth and remain financially healthy for the long term.

Sergio Sviridov
Information Delivery Specialist
---
Leave a Reply